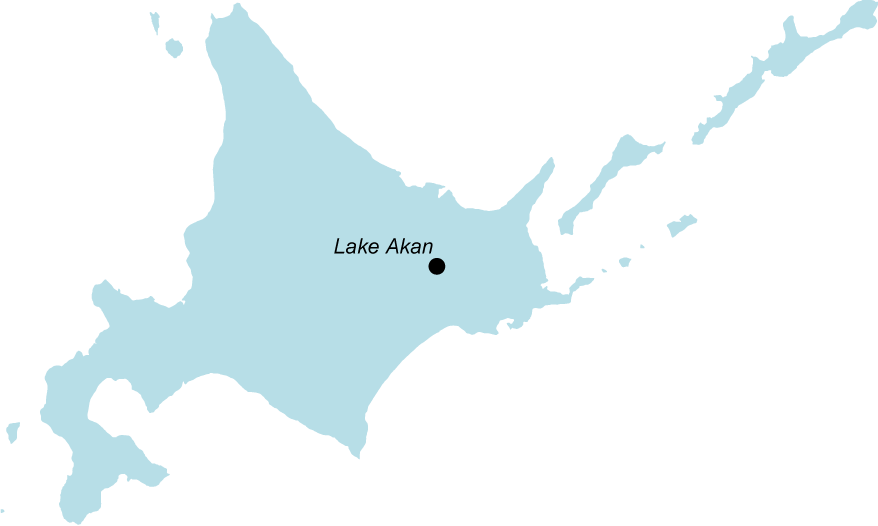 ABOUT US
Akan Adventure Tourism Corp. is a Destination Management Company (DMC) based in Lake Akan, which is recognized as a national park area in Eastern Hokkaido, Japan. We aim to maximize the value of the district by creating and promoting unique tourism contents with the world-class natural resources surround.
'Sustainability' is another issue we concern. We believe sustainability will be the key to provide an unique and unforgettable experience to our travelers. Akan Adventure Tourism corp. continues to contribute to the preservation of nature and Ainu culture, which are the treasures of Lake Akan by donating a portion of the proceeds.
Specialist of
eastern Hokkaido

Crucial knowledge around this area to help creating safe and exciting products.

Well relationships
with the locals

Make your holiday planning experience a lot smoother. We may also help you to order further requests.

Create unique moments
with us

Meet up the local guides and people here to make your travel experience more special.
PLAY WITH NATURE
Eastern Hokkaido maintain 3 national parks with stunning active volcanoes, beautiful lakes and primeval forest. Untouched nature, wildlife exist which are unique to this area.
We would like you to enjoy the special moments with our nature guides who are well versed in this field. Variety of seasonal activities are available for you to fully enjoy the graceful nature. Also, meet some of our local friends here to explore the culture of Ainu and Hokkaido. East Hokkaido is a place where you can get excitement that never get in the city.
Nature
East Hokkaido showcases us magnificent nature throughout the distinctive four seasons.
In spring, wild flowers and animals wake up as the snow melts. When summer arrives, fresh wind blows through the green forest, and the water flowing through the river appears to sparkle.
In autumn, the broad-leaf tree leaves dramatically change in reds and golds and they pop out between the conifer trees. In winter, when the air become frigid, let's step into a wonderland covered with snow and ice.
Culture
Hokkaido is home to very unique Ainu culture. The Ainu are indigenous group in Hokkaido and used to live by hunting and gathering.
They believe that "Kamuy (gods)" reside in nature and objects that are closely related to their daily lives and they have lived in harmony with nature since old times, building fare relationships with them.
We hope you will discover something new by getting in touch with their roots and ways of thinking.
Activity
East Hokkaido is the perfect playground for nature lovers.
Walking through the forests, you might encounter wild animals such as, Japanese deer and Eurasian red squirrel.
If you paddle a canoe on a lake, you'll feel the wind blow through. Try casting in the world-class fishing grounds. If you're lucky, you might catch a big one! In winter, put on snowshoes and venture into deep snow forests or walk on frozen lakes where are inaccessible during summer.
We offer so many adventure that you'll never get tired of staying here and we bet you'll have a wonderful and memorable vacation here in East Hokkaido.
TRIP IDEAS
Check out what you can see & do in eastern Hokkaido!
Course A

7 Days mystic areas cycling tour

Pedal deep to the national parks at eastern Hokkaido. You can see stunning sceneries such as active volcanoes and beautiful lakes. Long straight track and challenging hill climbing are included in this tour which is the most quintessential Hokkaido's landscapes. No matter your cycling skills, from beginner to advanced can enjoy as we provide E-bikes and other supports to help creating the wonderful trips for you.

<For reference>
Recommend date to visit: June to October
Reference price for each person JPY¥ 345.800 ~
*Please contact us for more detail.
E-mail: tour@akanat.co.jp

Course A
Day 1 – 3

7 Days mystic areas cycling tour

Ride across coastal cities faced the sea of Okholsk. Fishing industry is well-known in this area. Enjoy the local seafood cuisine with freshly caught crabs, oysters, scallops etc. after pedaling! On day 3, we will have a little tough hill climbing towards the Shiretoko National Park which is the world natural heritage site. The view from the outlook on the top is magnificent.

Course A
Day 4 – 5

7 Days mystic areas cycling tour

Cycle a flat track from the seaside to the inland which lots of farmlands such as potatoes, beets and vegetables exist. You can explore why Hokkaido is well-known for fishing and agricultural industries while running through these areas. Visit an active volcano and lake Mashu, one of the clearest lake in the world. After that, enjoy a 100% natural hot spring to get some relax.

Course A
Day 6 – 7

7 Days mystic areas cycling tour

Visit another mystic area, Lake Akan after a tough uphill climbing requires strength, stamina and willpower. Stunning sceneries await you there and why not have a gathering with our local Ainu friends. Enter the forest and enjoy a special moment with them. You may learn their ways of thinking which may remind you the value of the nature.
Course B

6 Days wildlife tour in national parks

Visit the homelands of rare wildlife in eastern Hokkaido! Many of them which are endemic to the area. If you are a quite wildlife lover, this is your plan! Travelers can observe a variety of wildlife throughout the year. In this tour, combinations of activities such as cruises and canoeing are included. Sure you will have an extraordinary experience.

<For reference>
Recommend date to visit: June to October
Reference price for each person JPY¥ 271.900 ~
*Please contact us for more detail.
E-mail: tour@akanat.co.jp

Course B
Day 1 – 2

6 Days wildlife tour in national parks

Visit the Shiretoko National Park which is recognized as the world natural heritage site. Follow our experienced guide and walk to the deep forest following to the 'animal trails'. Since people rarely enter this area, you might encounter very rare animals such as Siberian chipmunk and black woodpecker. And not only wildlife, you can also enjoy the view of impressive waterfall and treacherous cliff. After that, spend a special night for Blakiston's fish owl observation.

Course B
Day 3 – 4

6 Days wildlife tour in national parks

Shiretoko National park also well-known for the high brown bear density. Take a cruise to the deep forest and you may see brown bears and other animals such as white-tailed eagle, sea lion and killer whale. On day 4, travel to Ochiishi area which is famous for bird observation. This area is homelands of tons of birds due to its special ecosystem and environment. You might see Spectacled guilmot, Japanese cormorant and Tufted puffin.

Course B
Day 5 – 6

6 Days wildlife tour in national parks

Start the day with a chilled canoe tour down to the river through Kushiro Marshland. It allows you to have closer look at animals resting in their nests. Since part of the area in the marshland is inaccessible except canoe, take pleasure in that premium moment. On day 6, enter the mystic area with the indigenous Ainu guide. Ainu used to live by hunting and they believed that "Kamuy (god)" resided in nature and have lived in harmony with them. You may learn their way of thinking about the deep association between the nature and personal philosophy.
Course C

8 Days Frigid experience tour

Welcome to the winter wonderland 'East Hokkaido' which is one of the most untouched area in Japan. In this tour you can experience the extreme cold weather and explore why the local people love it so much. Unique activities such as curling, mystic forest snowshoeing are provided. Rare wildlife, red crowned crane, Steller's sea eagle may also able to observe while crossing over the national parks.

<For reference>
Recommend date to visit: January to March
Reference price for each person JPY¥ 382.200 ~
*Please contact us for more detail.
E-mail: tour@akanat.co.jp

Course C
Day 1 – 3

8 Days Frigid experience tour

Take a close look and explore why the local people love winter so much even it is extremely cold. We will take you to a ice fall festival and BBQ restaurant to enjoy the 'freezing' moments. Also you can have a try on curling which is a popular sport here in east Hokkaido. And not only indoor, we also offer outdoor activity, fat biking for you to gain excitement.

Course C
Day 4 – 5

8 Days Frigid experience tour

Drift ice is the winter symbol in the coastal of Okhotsk sea. Drift ice carry large volume of ice algae which create zooplankton plentifully. It creates an unique environment and ecosystem that lots of rare wildlife living here especially winter. Besides only enjoy on a cruise, why not take a try on walking on ice floes? This will be an absolutely once-in-a-lifetime experience.

Course C
Day 6 – 8

8 Days Frigid experience tour

Visit the Akan Mashu national park which maintain various stunning active volcanoes and scenic caldera lakes. Due to the extreme low temperature, lakes here are frozen and you can enjoy special activities which only offer during winter such as ice fishing. Enjoy a steam locomotive ride through the Kushiro wetlands which you can see the beautiful winter scene of wetland and you may observe rare wildlife such as red crown crane.